See the excellent commentary by Keith Mann from the Daily Camera here: Take back our city. Copied below in its entirety:
The other day I watched a somewhat dirty, shirtless tramp, carrying his free lunch in a plastic grocery bag, slowly walk up Chautauqua Park trail to find his day camp. He stopped every 20 feet or so to smoke his cigarette, but instead of enjoying the beauty of the park, he mostly seemed angry and was muttering to himself. The tourists walked off-trail into the mud to avoid him. Of course, they'll be stepping into something very different once they get up into the treeline where he goes to the bathroom. I'd guess he will not clean up and pack out his garbage from his free lunch when he walks down the hill to get his free dinner.
What an adventure for any tourists or students, especially if they are female, who happen upon his hidden day-camp up in the forest. They'll have quite a story, hopefully the Disney version, to tell everyone about their "Boulder experience."
I suspect the tramp had no choice but to day-camp Chautauqua because our neighborhood parks are suddenly overpopulated with out-of-state homeless. Our small neighborhood park, Martin Park, has quickly gone from no homeless to up to 12 homeless each day and they are now spilling out onto our residential streets.
Big Homeless continues to do nothing. (I LOVE that term for our homeless shelter / services industry — MRW)
The new, highly publicized, Big Homeless "solution" is to cherry pick the top 1 percent of safe, nice and obedient (and I'm betting not very smelly) homeless, and then sit in a nice air-conditioned building to do job training for many months. Sounds cushy to me. Since they've chosen the 1 percent best and brightest (relatively speaking), I'm sure they will succeed and Big Homeless will have something to put on their resumes and their increased budget and salary requests.
But what of the other 99 percent of the not-so-nice homeless and the newcomers on the Boulder streets and parks? There is no solution for them. This growing tsunami of tramps, travelers, and homeless will continue to flood our city. So, in fact, the so-called solution from Big Homeless is not a solution at all.
This is unacceptable and completely out of control. But it's not just Big Homeless, many city issues are out of control. It's not the big, progressive city issues we all agree on, like the muni, affordable housing, diversity, or resisting Trump.
It's the everyday, pragmatic city issues that are out of control. The increasing traffic nightmare. City employees who experiment on residents like they are lab rats. The city's blatant stonewalling, data manipulation, lying and deceiving. Not building additional basic infrastructure, like recreation centers or parks, to match our increased population. Making secret decisions and then forcing it upon the citizens. Not obeying their own rules. Hidden agendas. Choosing profiteering outsiders over residents.
Even small issues. Like not fixing the Martin Park playground water fountain for four long hot summer months, despite our many pleas that our children be given access to water. Seriously, four months to fix a water fountain?
"If there's something strange, in your neighborhood, who ya gonna call?" In Boulder — nobody! For the average citizen of Boulder, it's nobody. If it's a difficult or inconvenient issue, or something that conflicts with their hidden agendas, the City Council and city employees just ignore us, and if pressed, will actively stonewall, lie and deceive.
Having a progressive agenda and representing the citizens is not mutually exclusive. We can continue our liberal progressive policies with a City Council that is responsive to its citizens.
It's time to do away with the current city-wide elections. It's time for a district or borough amendment that will force politicians to represent and respond to their neighborhood constituents.
It's time for citizens to take back our city.
Keith Mann lives in Boulder.
————————————————————————— 
WOW! This is writing of the sort I wish I could turn out . . . Of course, the Homeless Philosopher agrees with it (except for one minor point explained below) and can safely state that the Silent Majority of homeless residents in Boulder County do, also.
NOTE page 7 / 39 in the Boulder PD Sex Offender Registry for the name and photo of Delling, Douglas. This individual was one of the first participants in Bridge House's Ready to Work program until being arrested by federal authorities, according to this Press Release from the U.S. Attorney's Office (District of Colorado):
. . . According to court documents, including the stipulated facts contained in the plea agreement, beginning on March 10, 2008, in the state of Arkansas, Delling was required to register under the Sex Offender Registration and Notification Act, as he was a sex offender. Delling subsequently moved to Colorado without notifying law enforcement officers. When a verification check was conducted by law enforcement officers in Arkansas, they determined that the defendant no longer resided at his registered address. A non-extraditable warrant was issued, and the U.S. Marshal's Service in Arkansas launched a fugitive investigation.
During the subsequent investigation, the U.S. Marshal's Service obtained a current telephone number for the defendant. Delling was contacted by phone on October 21, 2013, and informed agents that when he first moved to Colorado he lived in a camp ground in Nederland, Colorado, and worked in Boulder, Colorado.  At the time he was contacted, he stated that he was currently living at a homeless shelter in Boulder, and that he knew he needed to register yet had not because he did not want to go to jail. Delling was informed that he needed to register in Colorado.
Delling was arrested nine days later on October 20, 2013, after neither registering in Colorado nor changing his registration in Arkansas. Records show that Delling had resided in Colorado from at least September 23, 2013 to October 30, 2013. The defendant had been employed with a "Ready to Work" program in Colorado, with which he had falsely reported "no" to questions of "have you been in jail or prison" and "Convicted of a Sex Offense". The defendant said that he knew he had to register as a sex offender in Colorado but feared being arrested if he registered.
"Sex offenders are required to register in the communities they reside in so that local law enforcement and area residents are aware of their presence," said U.S. Attorney John Walsh.  "When a sex offender fails to register, no matter the excuse, that person is violating the law by not notifying the authorities or their neighbors of their residence and prior sex conviction."
"I am extremely proud of the work of our deputy marshals on this case," said U.S. Marshal John L. Kammerzell.  "As an agency, we take these cases very seriously with the safety of the community as our highest priority."
This case was investigated by the U.S. Marshals Service.
Delling was prosecuted by Assistant U.S. Attorney David Tonini.
Not that it's necessarily wrong or misguided, but Mr. Delling is currently being pampered at Boulder Shelter for the Homeless in the special room reserved for transgender homeless clients. Some days he uses a walker, other days he has a blind person's cane, but most of the time he's apparently without any serious handicap at all.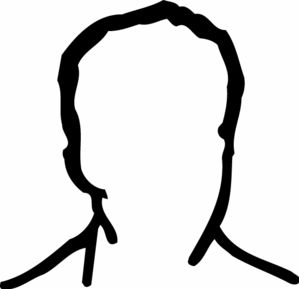 Yes, indeed, Isabel McDevitt at Bridge House's Ready to Work let this one slip through the cracks for sure, and I understand from reliable sources that there are several other convicted sex offenders in that highly-touted "transitional living" program.
— MRW