By Max R. Weller
Here's the biggest factor in the early demise of homeless people in Boulder, CO recently: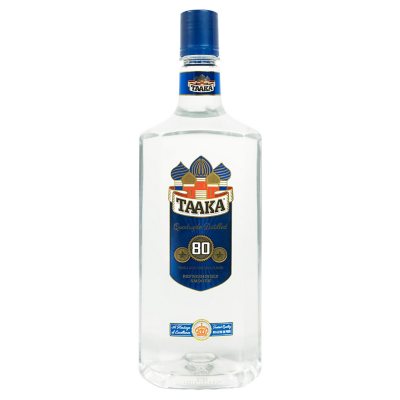 1.75 liter jug of rotgut vodka (many other brands available, $10 to $15 at any liquor store)
I'm not going to write about specific individuals who have already been featured in the Daily Camera. However, it's absurd that the reportage hasn't dealt with the serious medical consequences of being drunk almost daily over the course of years, if not decades. Consider Organic Brain Syndrome; note that both traumatic brain injury and alcoholism are listed as causes, among others. When an individual suffers the former, then chooses to pursue a lifestyle involving excessive drinking, it's no surprise that they are dysfunctional in everyday life and likely to die before their time.
Frankly, the most that can be done for them is to offer a minimal level of emergency sheltering and services — but you can't force anybody to take advantage of what is available. So-called transitional living or permanent supportive care programs are worthless, and the highly-touted Housing First is a cruel joke. Wait until the 31-unit HF project at 1175 Lee Hill (a collaboration between Boulder Housing Partners and Boulder Shelter for the Homeless) is open, probably later on this year; clients will drink themselves to death in their expensive new apartments, and we can expect violent criminal behavior and ongoing emergency medical interventions as well.
Read Boulder a 'good place' for the homeless in the Daily Camera. Quoting from it below:
Ryan Scheevel, a Boulder police officer assigned to the area encompassing Pearl Street, the municipal campus and Central Park, said, "A lot of the people who are coming into Boulder from out of state, the first time I contact them, I'll ask them where they came from and why they chose to come up to Boulder.
"And a lot of them will tell me that in the transient community throughout the U.S., Boulder is known as a good place for homeless or transient people to come to."
All the more reason to adopt one of the best practices from more progressive cities and require valid photo ID with a Boulder County address from anyone seeking emergency shelter/services here. Example: San Antonio, TX. I'm acquainted with a few folks living there, and according to them San Antonio has long struggled with an influx of transient "snowbirds" in the wintertime — thus the new policy designed to focus on providing resources to local homeless people there.
Transients who show up in Boulder, CO could be provided the $5 bus tickets on RTD to Denver, along with a couple of peanut butter and jelly sandwiches and a bottle of water to-go.
Make no mistake about it: Bridge House and Boulder Shelter for the Homeless operate by the creed MORE HOMELESS PEOPLE = MORE MONEY. Just this morning, at the front desk at BSH, I overheard a staff member's half of a phone conversation with someone who was asking about getting into the First Step/Transition Program; it was obvious that this homeless person was not from Boulder, because staff provided directions on how to get here, and the caller also asked about Denver Rescue Mission (for which no info could be given by BSH staff).
Nothing is going to change so long as current leadership at Boulder's nonprofits remains in place, and local homeless people (especially single adults) will continue to be shortchanged as limited resources are shared with transients from Denver and elsewhere. To me, it's unconscionable. Time for Greg Harms, Isabel McDevitt, et al to find other jobs where greed is a good thing.
Finally, the only difference between a humble beggar like me and the folks soliciting donations
to Bridge House and Boulder Shelter for the Homeless is the amount of money taken in; I barely
manage to scrape by and they rake in millions of $$$. The "nonprofits" are NOT morally superior in any way . . .